State Title Trophy presentations
At approx 2:00pm, Sunday, in the RMYS Olympic room. All welcome to join in the post race celebrations.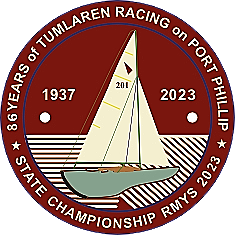 Tumlaren social at Oberwyl
George Low Flooring Solutions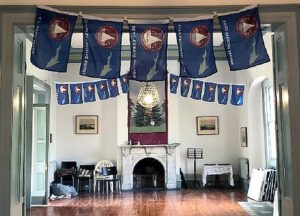 is sponsoring the celebration of the Tumlaren State titles with a heavy Tumlaren style social at Oberwyl. 
This is the time when each Tum Skipper is presented with their Tumlaren identifying signal flag.
World Wide Tumlaren Fleet recognition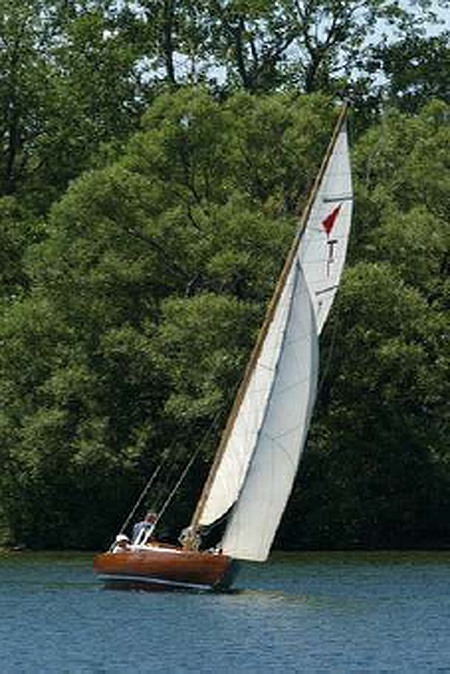 A special part of his year's social is the recognition of some of the world wide Tumlaran fleets.
This year it's the Canadian fleet headed up by Kryssa (T7) that raced out of the Queens City Yacht Club Toronto. Being T7, she's considered to have a charmed life., Being the last Tum standing from this fleet. This Tum fleet regularly sailed 200 km's and then back across Lake Ontario to compete in northern New York State yacht club events. In those days lake racing was a regular thing (still is, only now for large fibreglass racers). It was known as the Lake Yacht Racing Association or LYRA and usually sailed from the Toronto area to a port in New York – often Rochester or Sodus. Reuben Silver, the last racing skipper for Kryssa, decades later, could still summon up the frustration of finding Al Rae there first. He recounted having to stand at the helm for 8 hours straight because there were 8 foot waves following them.
In the late 1970's Kryssa had 3 planks replaced and a tiny 5HP Kermit engine installed with Knud Reimer's own blessing and assistance.
The Babson Cup represented the heydays of the North American Tumlaren. It was a biennial event: the host club, either Queen City of Toronto or Columbia Yacht Club at Chicago, provided 6 boats and each city mustered 3 crews. Each crew sailed in turn in all 6 boats.