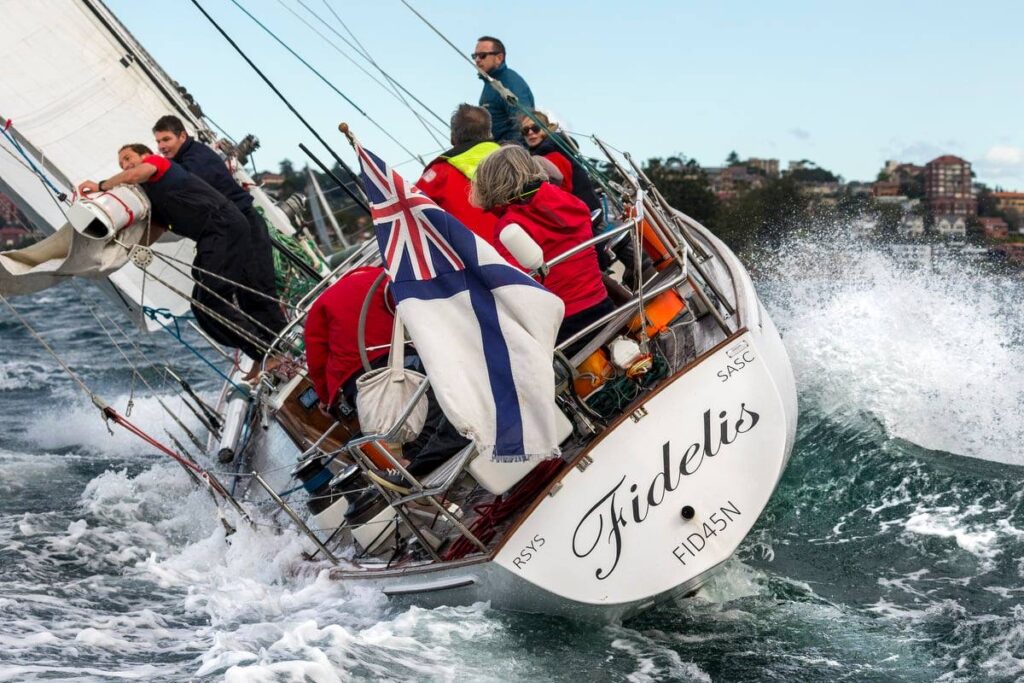 Sydney to Hobart Classic Yacht Regatta

This year Regatta will be a three day event. A non-pointscore invitation race (non-spinnaker only) will be held on the afternoon of Friday 10 December.
Entry can be completed online. You will automatically be entered into all three races and can nominate spinnaker or non-spinnaker.
The Conditions of Entry can be signed electronically.
| | | | |
| --- | --- | --- | --- |
| Invitation Race | 10 Dec 2021 | CYCA | 1:55 PM |
| Race 1 (Pursuit) | 11 Dec 2021 | CYCA | 1:55 PM |
| Dinner | 11 Dec 2021 | CYCA | 6:00 PM |
| Race 2 (Scratch) | 12 Dec 2021 | CYCA | 1:55 PM |
| Prize presentations | 12 Dec 2021 | CYCA | 4:30 PM |
News release, 4th May 2021
Offshore veterans
December will see a unique celebration of Sydney-Hobart Yacht Race heritage
With the 75th anniversary of the Sydney-Hobart fast approaching the CYCA, in association with supporting local yacht clubs, has begun detailed preparation for a series of special events to mark that historic occasion.
Central to this effort is the intention to give due recognition to Australia's rich offshore racing heritage and to the individual classic yachts and crews that helped bring the sport to public prominence. 
A revitalised Sydney-Hobart Great Veterans Race in May this year saw normal entry figures more than double.
Encouraged by that response there will now be a two-day regatta for Sydney-Hobart veteran yachts on December 7 and 8, 2019. The event is open to any yacht with a launch date prior to 1976 that has competed in a Sydney Hobart Yacht Race. Other 'veteran' yachts may be invited to participate at the discretion of the Organising Authority.
Competition will be in spinnaker and non-spinnaker divisions. A program of social functions is planned and temporary berthing at the CYCA in Rushcutter's Bay can usually be arranged for visiting yachts.
Among the older Sydney-Hobart campaigners expected to take part are such legendary names as Ragamuffin, Archina, Love & War, Fidelis, Caprice of Huon, Anitra V and Mister Christian.
The Notice of Race and supporting information has been circulated to all clubs and is available on the CYCA website.